Margaret C. Maimbolwa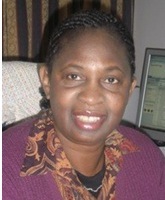 Margaret C. Maimbolwa, PhD, Bsc. Nursing, DNE, RNM
Country Focal Group Leader- Zambia
Margaret is a PhD nurse-midwife and a Senior Lecturer, researcher at the Department of Post Basic Nursing, University of Zambia, lecturing both undergraduate and post graduate students and supervising their research. She has taken part in many research projects within Zambia in relation to maternal and child survival.
She is Country Coordinator and Principal Investigator for the Welcome Trust funded Southern Africa Consortium for Research Excellence (SACCORE), a partnership between three African Universities and four well established U.K universities. She is also a Project Manager for the Basic Science and ancillary Health Care Programs for the Medical Education Partnership Initiative (MEPI –R24); a project that seeks to build on existing partnerships and develop innovative educational initiatives as a strategic response to emerging national health needs largely impacted by the HIV pandemic. Dr Maimbolwa has been an active supporter of Okanagan-Zambia Health Initiative (OKHAZI) and very interested in increasing the level of nursing education available in Zambia. She has been working with OKHAZI nurses on the feasibility of developing a Bachelor of Nursing program. She is one of the founding members and a former Chairperson of AMRN. She is the current country Focal group Leader for LAMRN in Zambia.